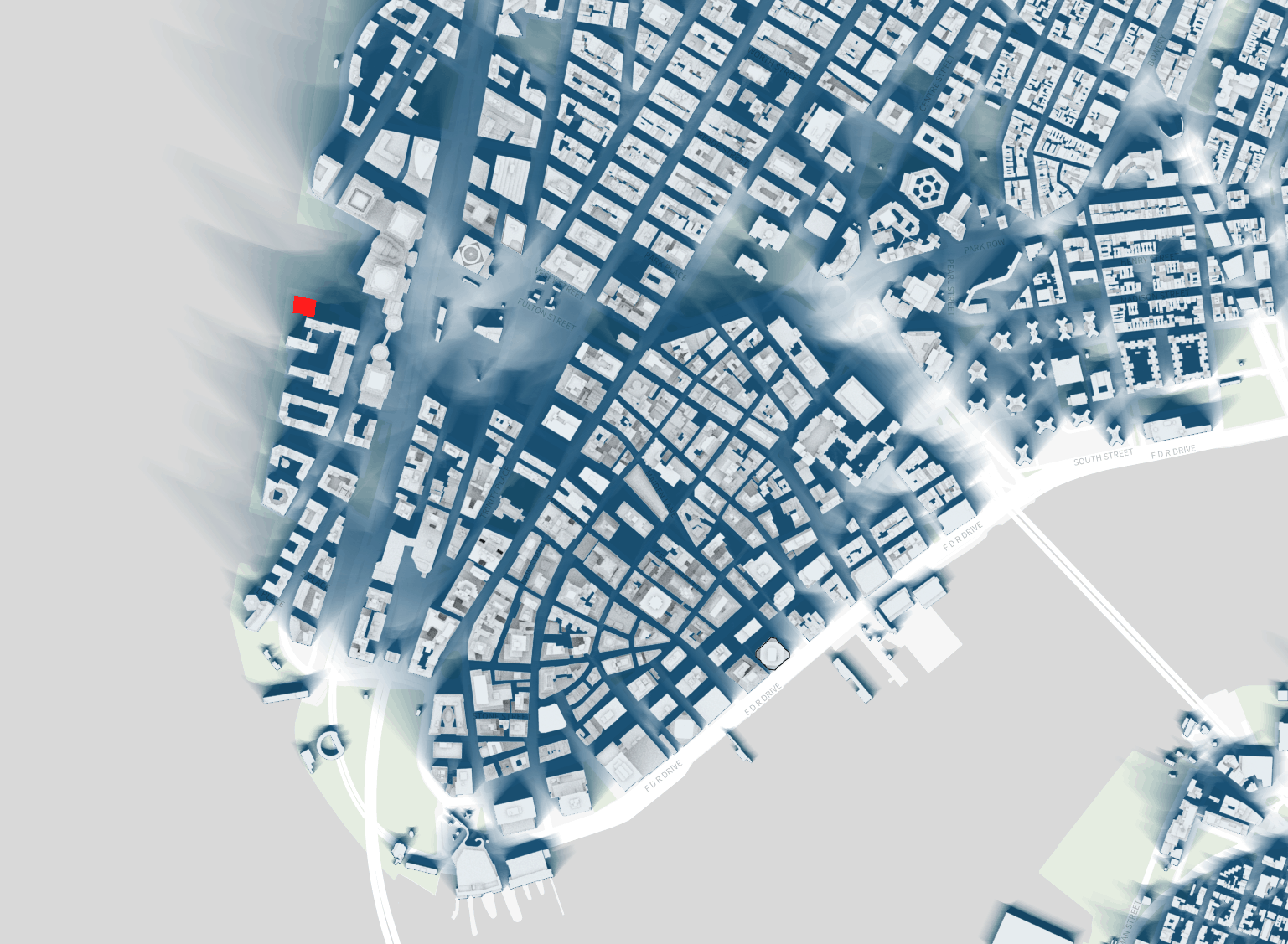 Competition Entry:  Hurricane Maria Memorial
Battery Park City- New York, NY
GuaBanCex: Lady of the Wind
Hurricane Maria has left its mark on the island of Puerto Rico. Such devastation needs to remind future generations on the impact this natural disaster has left on the island. Hurricane comes from Taino word Juracán, a translation of the Spanish colonizers.

The term GuaBanCex (pronounced; gwa-ban-she) symbolizes the god of the hurricane in Caribbean Taíno (Arawak) culture. She is known as the lady of the wind or wild mother. She represents untamed nature as depicted by the force of Hurricane Maria in September of 2017. This proposal exhibits a centerpiece sculpture paying homage to the goddess GuaBanCex. The site is located just south west of the North Cove Marina in Battery Park City.
The sculpture is defined as a wedge, being three sided. The wedge faces south pointing towards the direction of the island of Puerto Rico. It consists of 1,400 individualized raised panels, each module would memorialize each life lost on the 2017 event. The center piece is the bronze facial sculpture depicting GuaBanCex. On the elevation of the wedge, the form mimics the drawing depiction of GuaBanCex with the two arms on either side in circular swirl formation (lower left drawing). On the circumference lies 12 marking points on the floor each with 3 LED floor fixtures. This represents a timeline of the hurricane duration during its path in Puerto Rico. 
One marker is a lighting bollard paying special homage to the September 20th date, this is when the hurricane makes landfall. In plan the points are orientated in a spiral circular rotation mimicking hurricanes as observed from satellite imagery.